The solo banjo CD has arrived....
…and so has open source media production! After many strange and wondrous adventures, my solo banjo CD is finally available. I'm very pleased to say that all production work was done with free and open source tools under a free and open source operating system. This included recording, editing, mixing, mastering, photo retouching/editing and color correction, album layout/artwork, the editing of the liner notes, and all the other fiddly bits that I've forgotten about. I did manually convert the final result into a CorelDRAW file, simply so that I could ensure that the duplication company had a file which would accurately reflect my design in their own working environment, but this was done after the creative part of the process was already completed. The end-result is now available for $15.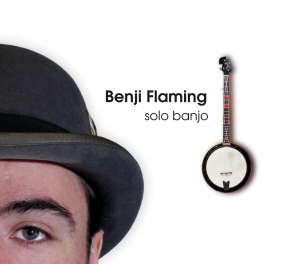 (Archived blog post from 2009-11-30)
Where to next?
Copyright © 1998-2023 Benjamin Flaming
All rights reserved.
This website does not use cookies.
Some 3rd-party music or video players
used here may set their own cookies.