Beyond the Waves (single)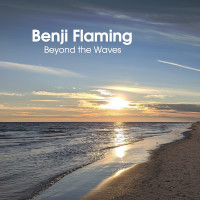 In October of 2019, I had to leave my final tour with Good Morning Bedlam a few weeks early, due to a finger injury. Back at home, while taking a break from stringed instruments (so my fingertip could heal), I found myself reexploring my original roots as a self-taught keyboardist, and started writing a solo piano piece.
After a week or two, I posted a work-in-progress version. Here is an excerpt:
The full work-in-progress track is available to my supporters on Ko-Fi or Patreon.
The piece continued to grow and evolve, and a couple of months later I considered it finished. After that, it took me more than three years to get around to releasing it, but here is the result:
You can buy this track from my Ko-fi shop. Monthly supporters can download this track for free from Ko-fi or Patreon.
(Archived music post from 2023-05-31)
Where to next?
Copyright © 1998-2023 Benjamin Flaming
All rights reserved.
This website does not use cookies.
Some 3rd-party music or video players
used here may set their own cookies.