January 2012 (single)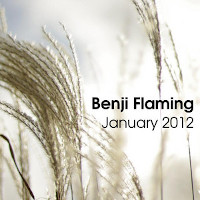 I originally released this track with the expectation that it would be the first in a long series of original music, released on a monthly basis - hence the unimaginative name.
As you'll probably notice, however, I never released any similar tracks. I hope you find this piece enjoyable, nonetheless. :)
(Archived music post from 2012-01-01)
Where to next?
Copyright © 1998-2023 Benjamin Flaming
All rights reserved.
This website does not use cookies.
Some 3rd-party music or video players
used here may set their own cookies.