Tinara marches forward
Life has finally calmed down enough for me to resume work on Tinara – my media production software. Recently, I have made remarkable progress, due to some significant changes in Tinara's development roadmap and toolchain:
GStreamer is now responsible for reading/writing files, using plug-ins to modify media, and accessing the sound and video hardware.
Python is now the primary programming language.
The immediate goal is to produce an 8-track recorder/player for the Nokia N810 Internet Tablet, using the tablet's built-in microphone.
After about a week of tinkering, I was able to produce a working 8-track player (no recording yet) on my N810: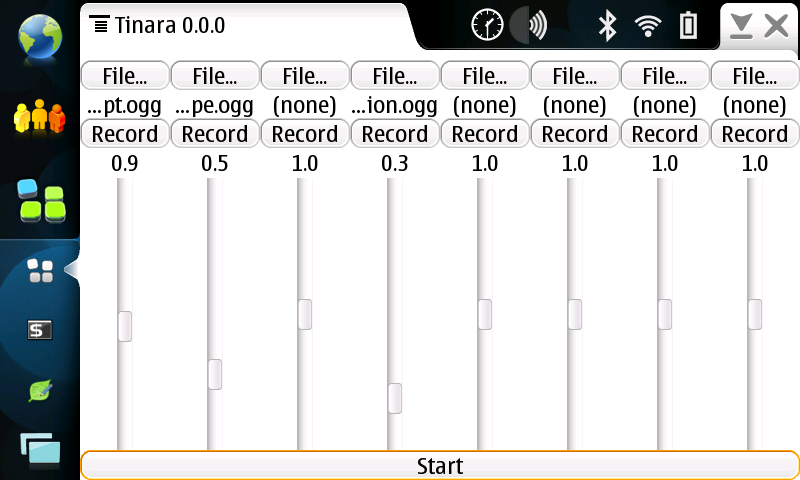 At the time of writing, the current code in the subversion repository is broken, and I'll need to do some diagnostic work regarding the nuances of scope in Python modules and GTK+ signal handlers, but it should be a relatively short road to a fully-functional multi-track recorder. More advanced audio editing and processing features won't be far behind, thanks to the Gnonlin plug-ins for GStreamer, and video editing on more powerful platforms should be relatively easy to implement, since GStreamer is equally adept at both audio and video.
(Archived blog post from 2008-10-08)
Where to next?
Copyright © 1998-2023 Benjamin Flaming
All rights reserved.
This website does not use cookies.
Some 3rd-party music or video players
used here may set their own cookies.